Looking for a Christmas gift for your toddler, or your friend's toddler? For a recent friend's toddler birthday party, I purchased this pretty Mickey Mouse -themed sipper cup: https://www.amazon.com/gp/product/B09K4QVVXY/ .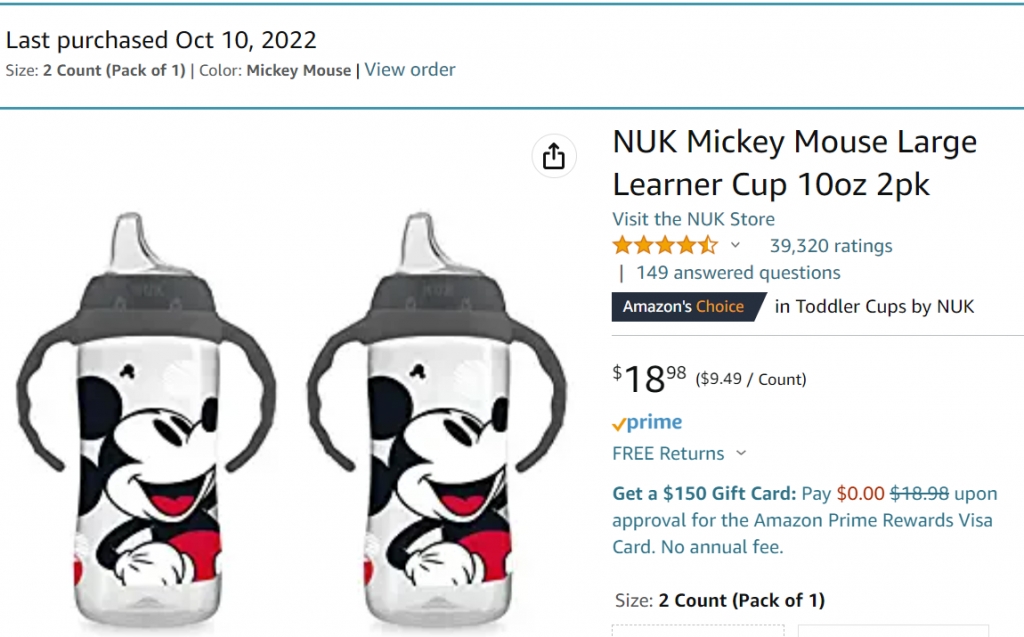 My order came packaged in a clear plastic bag, so if you want to make it easy to carry, I'd suggest a decorative gift bag such as this one: Gift Bag with Tissue Paper. The cups were small, easy to hold and grip, and well liked by everyone at the party. It's less than $20, so if you need to pad out your gift, I recommend this set of Mickey plates – again, great to use and small enough for kids. The bright colors means that kids love them!
If you need other Mickey and other Disney themed characters, shopDisney is also a great place to find items. In particular, I love buying fleece blankets as gifts. I think when a child is 5 and under, you can never have enough blankets – they're useful for everything: making forts, catching messes, insulating a room, hanging them up like a poster, or for use as a blanket – they're great gifts that last forever and always remind your recipient that you bought this blanket. I recently ordered this holiday fleece throw from shopDisney, but you can find others by going to shopDisney.com and searching for fleece blanket.
In general, I find that any product branded with a Disney character is a decent product – it's my easy way of figuring quality: if a Disney character is on the box, then most likely someone at Disney is doing quality control to make sure no bad products get a Disney character stamped on them. When in doubt gift-wise, I search Amazon for Mickey Mouse, Elsa, Anna, and buy the first product themed with a Disney character – it always turns out well for me!